About the book: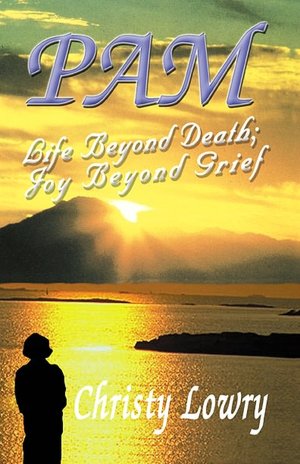 An anxious voice accosts a young mother as she picks up the phone. An elementary school secretary notifies her that her daughter Pam may have been in a serious accident. But why this call when Pam, a middle schooler, rides a public, not a school bus, home? Yet because this secretary takes the time to phone her, this mother responds to her suggestion to immediately call 911.
Was the dispatcher awaiting her call?! His disconcertingly accurate questions, punctuated with progressively detailed and accurate information only she could know, lends credence to that impression. Initial relief that the victim, first described as someone far younger, dissipates before a parent's worst fear: has the unthinkable truly happened? To them?
In PAM, a family miracle unfolds, unveiling a God Who actively and directly redeems--even uses--their loss for good. In the process, healing and restoration powerfully emerge to transform hopeless grief into inspired conviction that there is--indeed--Life Beyond Death, Joy Beyond Grief.
About the author:
Christy Lowry received her AA from El Camino Jr. College, Lawndale; and a BA inHistory, with an English minor, from Cal State University at Long Beach, California. She, her husband Paul, and their first two children moved to Anchorage, Alaska in 1978. Their third child, Brad, was born there in 1979. Christy's writing career officially began with the publication of her first book, PAM: Life Beyond Death; Joy Beyond Grief, after their eighth-grade daughter, Pam, died in a sudden auto-pedestrian accident in 1983. Son John and wife, Pamela Diane, live in Boise, Idaho with their four children; son Brad and wife Carolynn reside in Corvallis, Oregon with their three children.
I thought this book was really good. I would not say it is like one of the best books I have read but it is a good book. I thank this author for putting her heart into her work. I totally look forward to buying and reading more of Christy's books.
(I have personally reviewed the product listed above. I did receive a free product to try out so I could evaluate and use it for my review. My thoughts & opinions in this review are honest and your opinions may be different than mine. I am not responsible for delivery of any giveaway items won from this blog, but if you have any questions about the item you have won, please email me and I will look into it.)